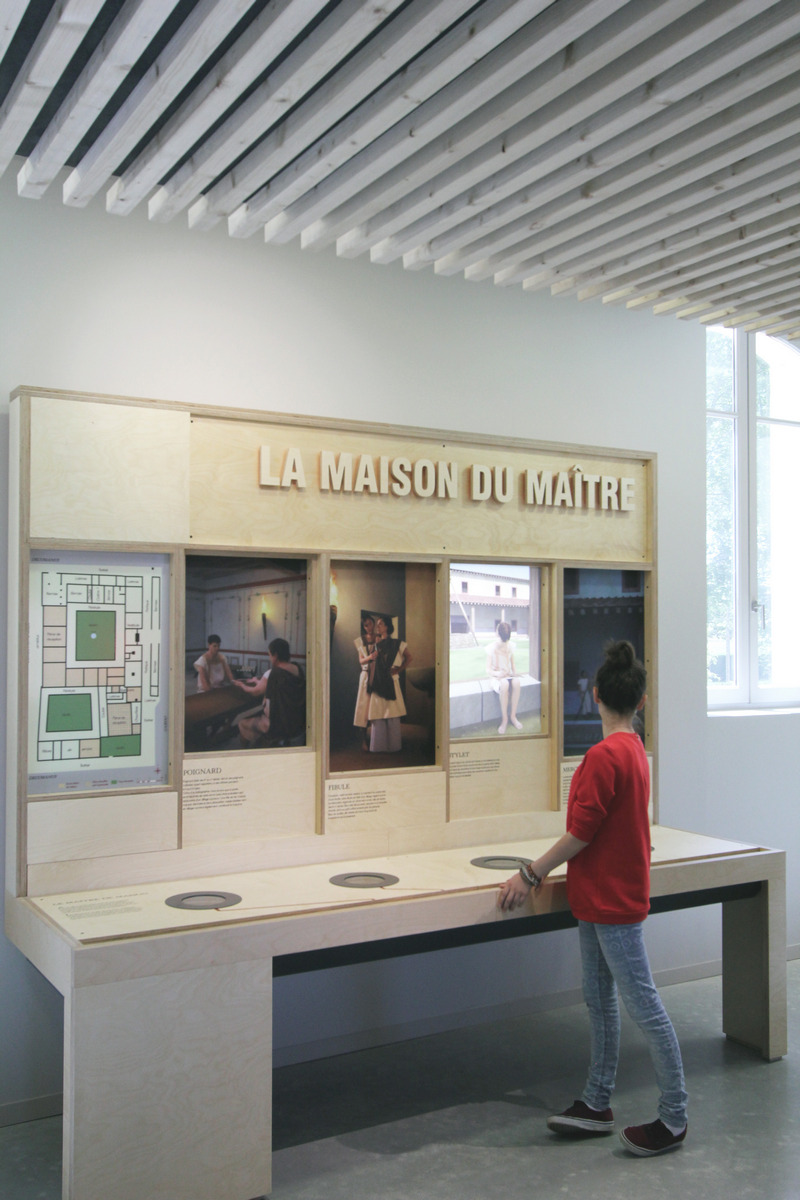 Archaeological site of the Domus d'Elusa, Eauze, France
HARMOGE carried out the fit-out for the Interpretation Centre of the archaeological site at the Domus d'Eluse in Eauze (France).


Completed in 2013, the museum installation of the space dedicated to the Interpretation Centre at the Domus de Cieutat in Eauze, included the production and installation of museum furniture and graphic panels, as well as the integration of edutainment elements, multimedia tools, lighting devices and graphic elements.
The furniture was made of birch plywood.
This project required particularly careful management and interfacing, both with the companies dealing with the other scenic elements for correct integration into the furniture we made, and with those dealing with the construction part, in order to guarantee the perfect completion of the project within the established deadlines.