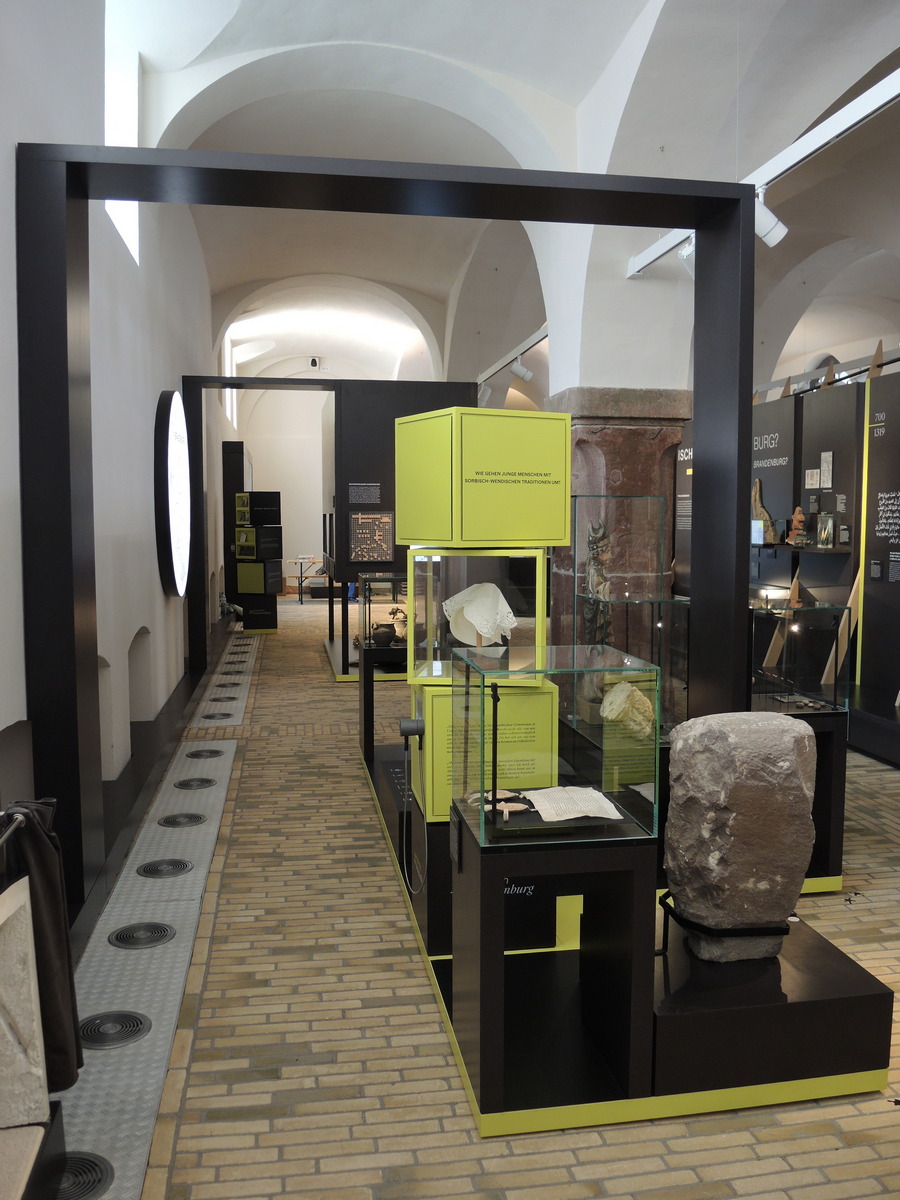 HBPG Haus der Brandenburgisch-Preußischen Geschichte
Harmoge worked on the permanent exhibition at HPBG, a museum on the history of Brandenburg-Prussia.


The Haus der Brandenburgisch-Preussischen Geschichte (HBPG) defines itself as 'Young House in the Old Walls' and presents itself as a living forum dealing with the history of Brandenburg-Prussia.
The museum is located in the stables of the former Potsdam Castle in the historical city centre.
The museum hosts both temporary exhibitions and a permanent exhibition on the history of Prussia and Brandenburg since 2003.
Harmoge carried out the fit-out of the permanent exhibition, by creating and installing all the museum furniture made with black mdf with a transparent lacquered finish, or mdf with yellow lacquered finish, steel coatings, and various types of display cases made with 5.5.2 extra clear glass.
We also took care of the graphics, supplied and integrated the lighting equipment, and integrated the multimedia material.