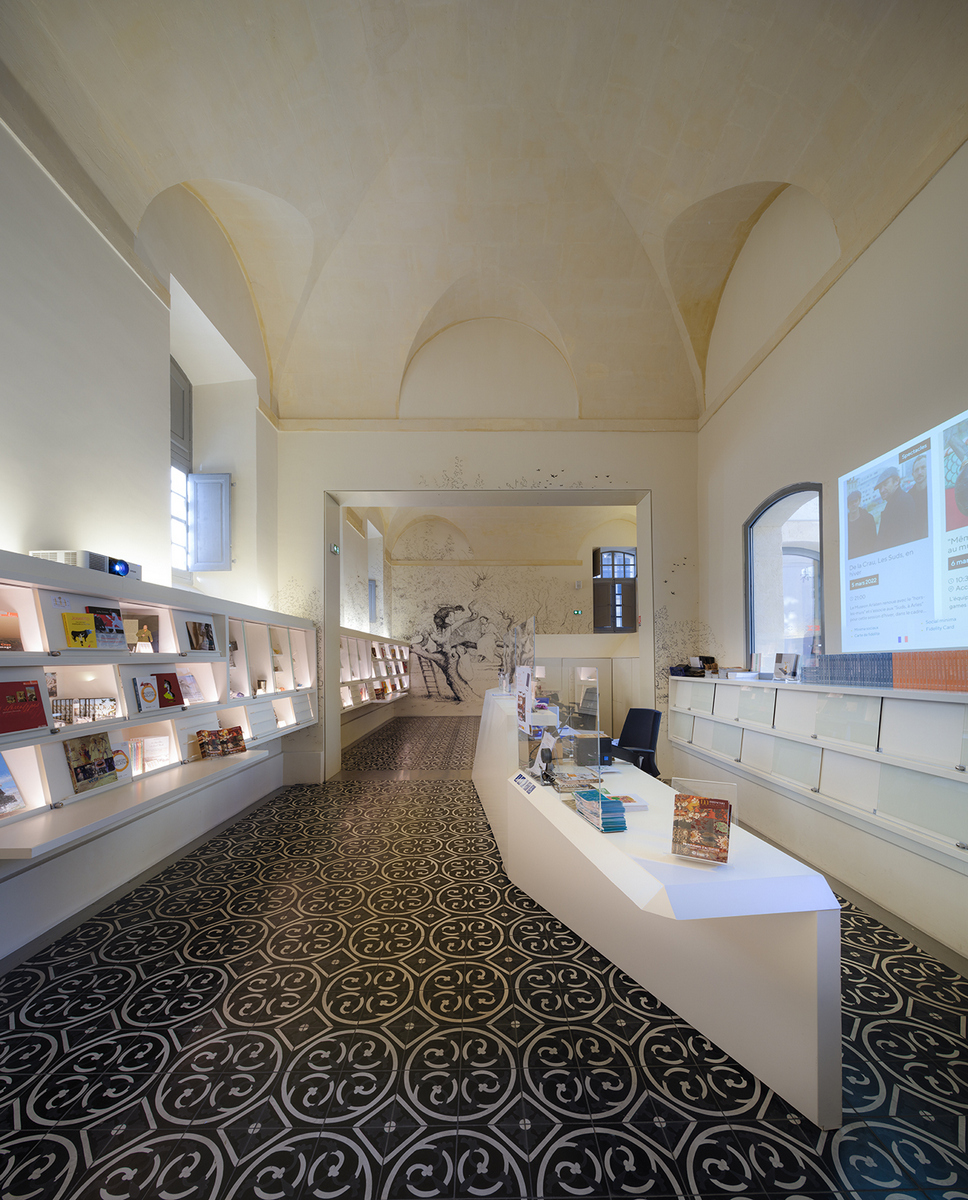 Museon Arlaten
Our company made the entire set-up of the permanent collection of the Museon Arlaten in the city of Arles.


HARMOGE participated in the redevelopment of the museum after 11 years of closure, taking care of the permanent museographic fit-out (including supply and integration of lighting) with the creation, supply and installation of the museographic furniture in wood, steel with epoxy powder coating or plexi, as well as freestanding barrieris, including a specific one for a key work of the museum: the Tarasque.
We made new mediation drawers for an old existing furniture, reproducing the same style.
Our team also provided work supports and multimedia supports for the museum's various digital projections and mediation.
In addition to the furniture and the locker, in the room dedicated to the reception and the shop, we also have a fresco handmade by one of our artists.
We also took care of the graphic and signage elements of various types (labels, room texts, directional plaques, etc.).

The Museon Arlaten is a museum dedicated to the ethnography of Provence, a prestigious space housed in the 15th century Laval-Castellane mansion, which is now a listed building.