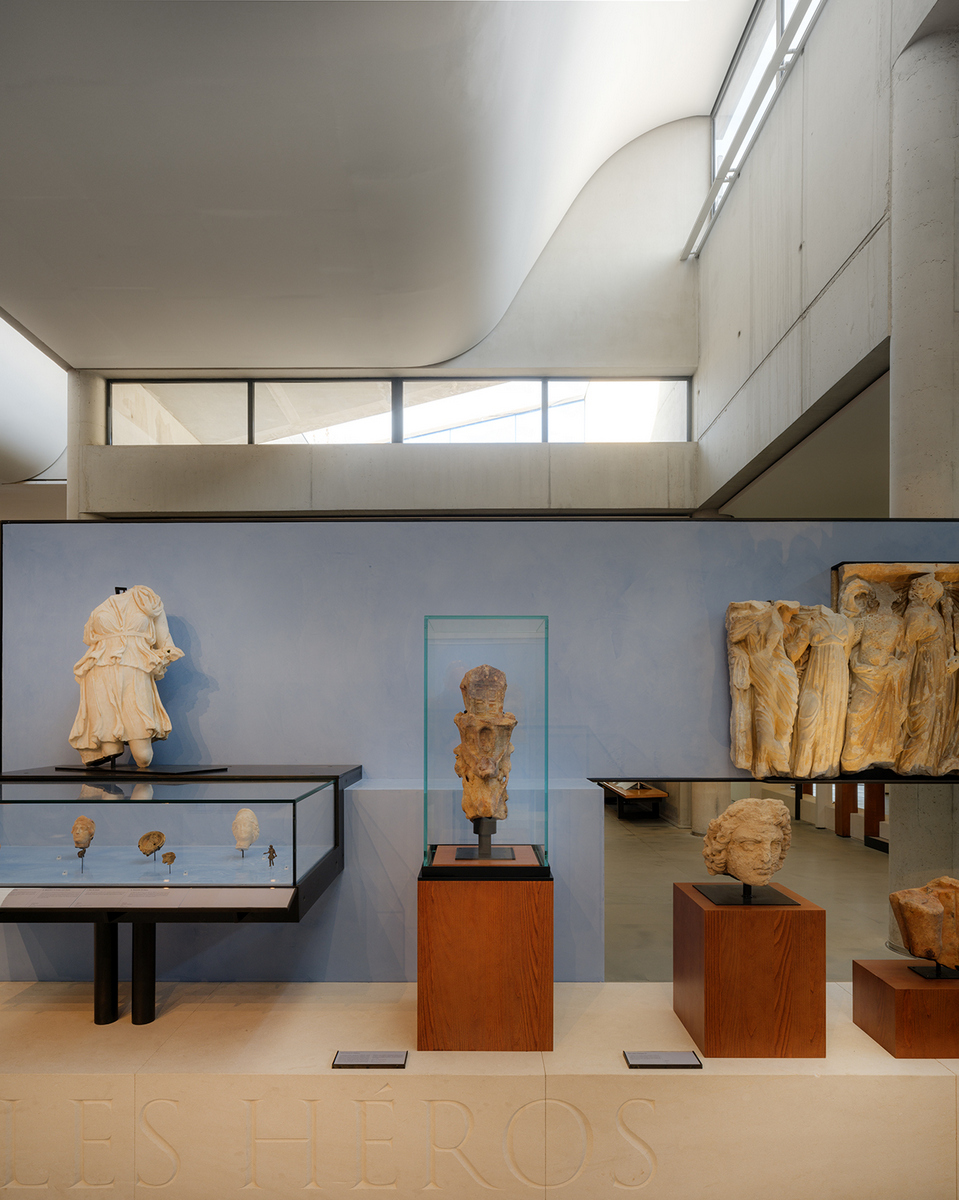 Musée Départemental Arles Antique
Harmoge worked on the set-up of the extension of the museum in 2013 as well as the setting up of the new permanent show "Dieux et Héros" in 2020.


In 2013, Harmoge worked on fitting out the museum's permanent collection spaces as part of the extension work.
On this occasion, our teams supplied and installed various types of furniture, such as: exhibition showcases, plasterboard museum partitions with Marmorino cladding, limestone bases, steel furniture, creation of artistic decorations and hand-decorated motifs.
One of the key elements of this exhibition is a boat dating from the Gallo-Roman period, for which we provided a distance barrier and artificial stones.
The services we performed for this exhibition also included the supply and integration of lighting devices within the furnishings.

In 2020, Harmoge had the pleasure of working once again in this museum on the permanent installation of the "Dieux et Héros" themed exhibition, producing freestanding museum wall partitions, including their painting and the creation of artistic frescos, and various types of support for works and descriptive elements, as well as, of course, the creation of exhibition showcases, also taking care of the lighting in order to enhance the works on display.

The Musée Départamental Arles Antique is an important reference point for archaeology, art and heritage enthusiasts, both for the works it houses and for its architecture.