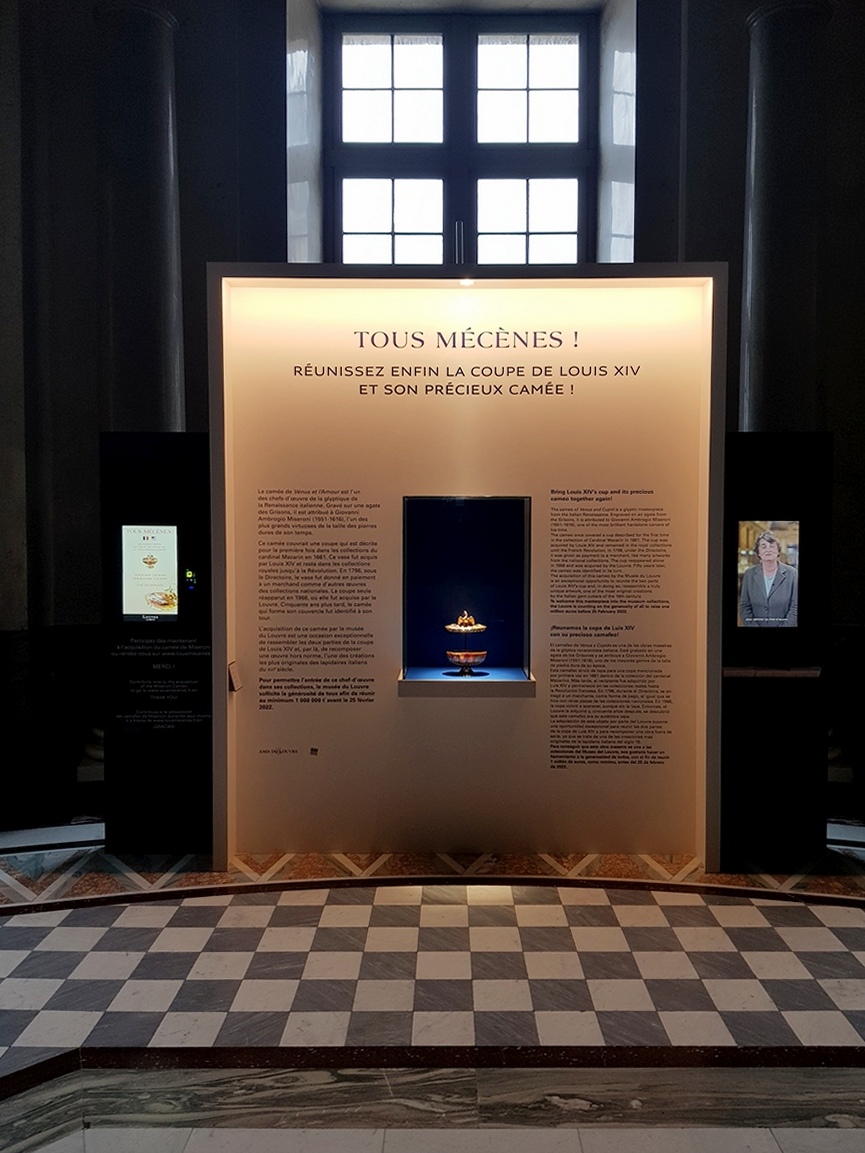 Tous Mécènes – Grand Camée de Venus et de l'amour, Louvre
Display wall "Tous Mécènes", located inside the Rotonde d'Apollon at Louvre Museum, integrating a niche display case.


Harmoge created and installed a presentation device located in the 'Rotonde d'Apollon' at Louvre Museum, as part of the "Tous Mécènes" campaign, conceived for the acquisition by the Louvre of a cameo depicting Venus and Love, a masterpiece of the Renaissance by the italian Giovanni Ambrogio Miseroni, in order to recompose the original work, consisting of this cameo covering a cup, which was already acquired by the Louvre in 1968.
This device was conceived divided in three parts: the middle, which is the main one, and two lateral columns, one dedicated to the electonic payment terminal and the other to a screen and a compartment for information material.
The device, made in painted mdf, including in its central part a 4-sided showcase for the display of the chef d'oeuvre.
To complete the work, the making and installation of a distance barrier made with tubular steel and a black powder-coated finish.